Posted by Lowest Price ATV on Apr 27th 2021
Facts To Know Before Buying A Brand New 49CC Scooter
For many of our customers, riding a 49cc scooter makes a lot of sense. 49cc scooters are easy to use little mopeds that you can easily drive around. It will give you a sense of flexibility & comfort. It is slightly smaller than our 50cc models and is different in size from a 125cc scooter. In terms of performance, the 49cc mopeds are hardly any variance from a 50cc scooter. If you search for a scooter that is right for you, you need to reach out to our store and speak to us today. We can give you several information about our 49cc scooters.
Are you interested in buying a scooter from Lowest Price ATV? You will notice that we sell scooters of various engine sizes. The two most popular engine sizes we sell today are our 49cc and 125cc ranges. If you choose to buy the former, you are buying something ready for everyday commuting. The 125cc scooter performs the top speed of 60mph, and they are the ideal choice for those who want to drive further afield. One of our top selling products in the market is a 49cc scooter. It is a very unique & lightweight vehicle for your regular commuting. They are controlled using an Automatic transmission, and all the products in this range are speedy in performance.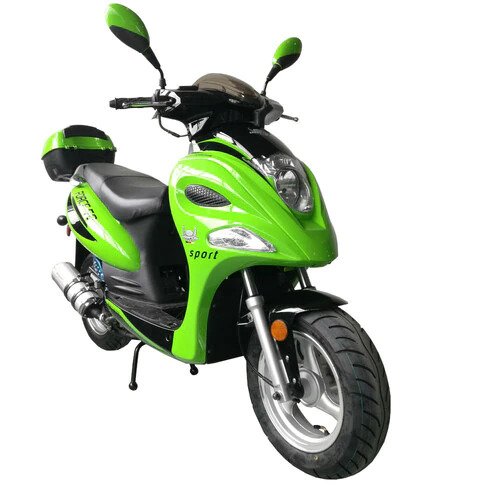 Our 49cc scooters will give you a solid top speed. It will be able to hit a top speed of 30 miles per hour under usual driving conditions. It is usually driven using an automatic transmission. You can fly up using the acceleration and never worry about gear changes. When your engine feels it needs a bit more power, it will automatically provide support without adjusting your gears. If you are looking to choose what moped is right for you, then you need only reach out and speak to us today. We can give you several information about our 49cc scooter and what you could realistically do with one of them.
49CC scooters are great for those who are mostly sticking to doing a local commute. If you are looking to drive around locally, you can find that a 49cc scooter is a good starting place. Come and check out our various 49cc moped stock ranges online. We provide detailed information on-site. You will get all of the information and specifications you need to purchase and ride the vehicle with total confidence. We try to know your need & budget and go together with you to make a useful decision. We also guide you to know how its engine performs. It helps you to make sure that you only buy a 49cc moped that you actually like!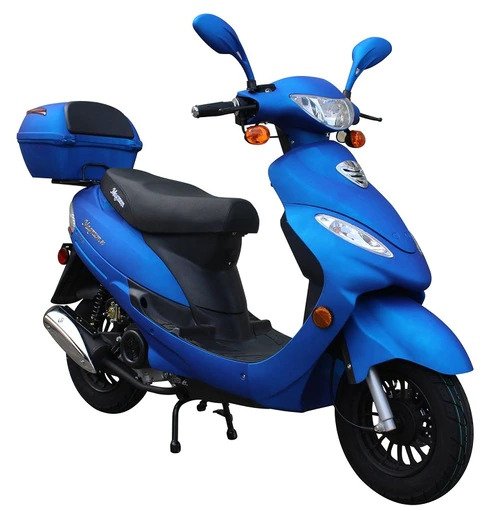 If you expect to buy a new 49cc scooter, you should be prepared to pay a new scooter price. At Lowest Price ATV, we make sure that anyone looking to buy a 49cc scooter can do so affordably. Do you wish to know how much a new 49cc scooter costs? We will give you a brief idea & information at our on-line store for more information. It will help you work out what kind of scooter you want and whether it meets the prices you would expect to pay. If you choose to buy a 50cc scooter from our store, then you will be paying a minimum cost of $750. Our 49cc scooter brand starts with a price range of just $750-$800. Have a look at all of our other accessories, and you can efficiently complete a purchase that will be very affordable. Why not come and see how much a new 49cc scooter will cost you at our online store today?
We assure you will get an excellent deal via our store. Please take a look at what we have, and our product range and variety. You will be sure to find an ideal solution. Buying a brand new moped from our store is just very much easier for you!